Transavia, Blackshape announce agreement for pilot training program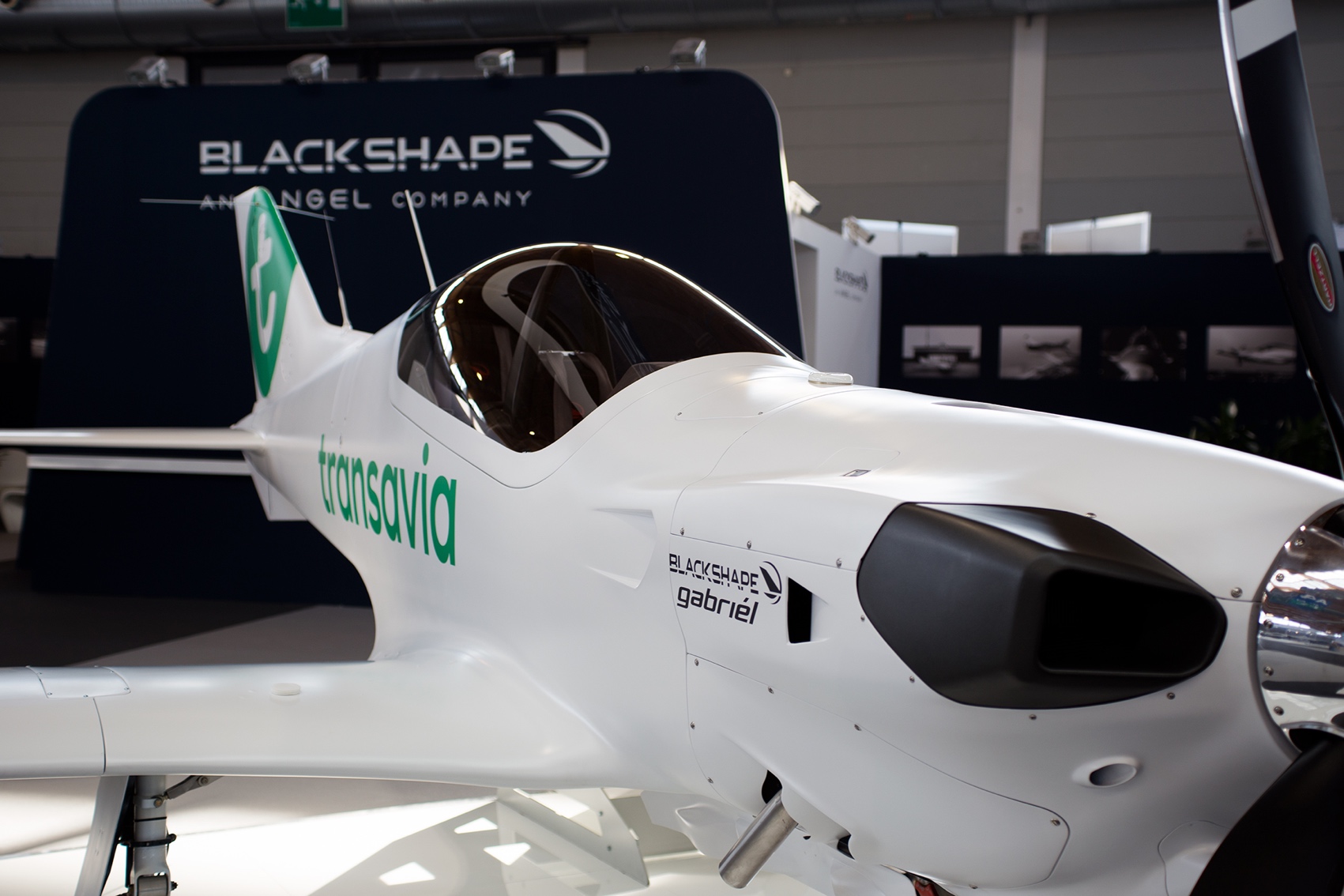 Agreement includes initial and recurrent training for the Transavia cadet program
Friedrichshafen, Germany – 11 April 2019 – Blackshape and Transavia have agreed on a cooperative and exclusive teaming relationship in order to apply their complimentary capabilities to make the most effective initial and recurrent training of Transavia pilots, with their respective products and knowledges. On March 28th 2019 Transavia started its own initial pilot training program. The program leverages also the partnership with Zelf Vliegen, an approved Training Organization based in Lelystad.
The Blackshape Gabriel 160 will be used during the basic flying training, the so called core phase of the Transavia MPL-course. A part of the core phase includes basic Upset Prevention and Recovery Training (UPRT). Transavia selected the Blackshape Basic Trainer and started a strategic partnership with Blackshape for it is innovative character and drive to evolve on the training system. The companies' current agreement include also the use of eAircraft software from Boeing Global Services which supports the development of evidence based training. Companies collect and analyses training data aiming to increase the effectiveness of the initial pilot training.
ABOUT BLACKSHAPE
Blackshape, headquartered in Italy, is a company part of the Angel Group. Blackshape is globally recognized for high performances full composites light sport and general aviation aircraft and for proprietary cutting-edge training solutions aimed to enhance teaching effectiveness for both private and institutional customers. Blackshape aircraft are operated in 20 countries and counting, and the footprint includes recreational, training organization, institutional operators. Angel Group is the largest privately-owned hi-tech group in Italy, with subsidiaries in 18 countries, leads a group of pioneering companies which are global leaders and technology innovators in delivering end-to-end solutions to railway, space, aviation, motorsport and IoT sectors, with product and services in use in 62 countries worldwide.
ABOUT TRANSAVIA
Transavia, part of the AIR FRANCE KLM Group, is the leading budget airline and the second largest airline in terms of size in the Netherlands. The airline has operated scheduled and charter flights to more than 110 destinations, primarily in Europe and North Africa, for over 50 years. It is the most accessible budget airline in Europe and is leading the way in hospitality, service and digital services. Transavia offers an attractive basic ticket fare for both leisure and business travelers with additional optional (paid) products and services.
Transavia carries more than 15 million passengers a year and operates with a modern fleet. Transavia operates flights from six bases in Europe: from the Netherlands from Amsterdam, Rotterdam/The Hague and Eindhoven. From France, it flies from Paris, Nantes and Lyon.