Blackshape Gabriél awarded as the best aircraft in the aerokurier innovation Award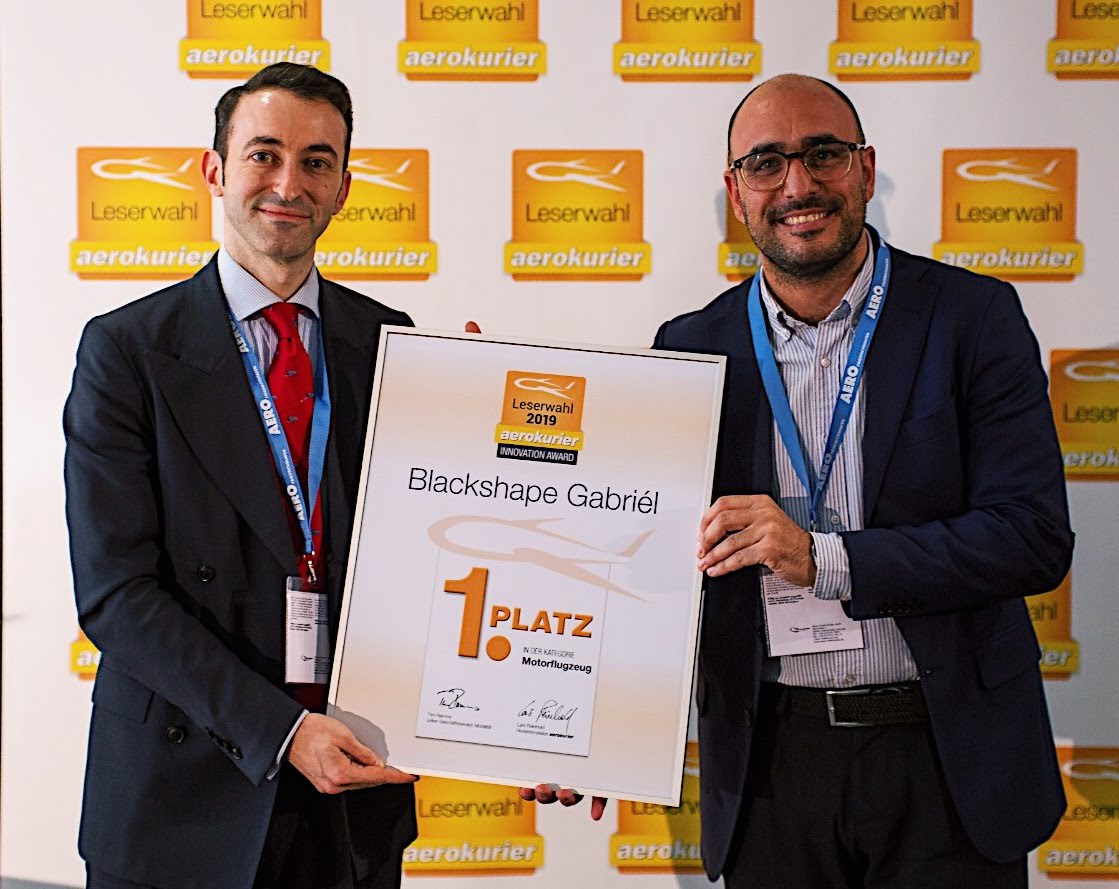 At the Innovation Award, readers of aerokurier select the most innovative brands and aircraft in ten categories at AERO every year. On Wednesday evening, the winners were solemnly announced.
The Gabriél, General Aviation aircraft, has been awarded as the most innovative aircraft with 35% of the total preferences.
Great satisfaction was expressed by the head of the company, in particular by the CEOs and Founders Luciano Belviso and Angelo Petrosillo: "It is an honor to have our most advanced aircraft, the Gabriél, recognized this way by the greater public. We worked with dedication with all the team to develop an extremely versatile aircraft: the aim was exactly to design and manufacture the most innovative and beautiful aircraft for private pilots and also to position it as the cornerstone within civil training programs, like the one just started with Transavia."
The Innovation Award by Aerokurier has long been a solid institution in the industry: this year, 3,640 Aerokurier readers voted for their favorite products. This is significantly more than in the previous year: in 2018, 2,778 people had participated in the readers' poll.